An investment boutique with expertise in market intermediation and transaction execution, Khandwala Securities Limited (KSL) is a specialized institutional dealing and investment banking firm with an exemplary track record of cutting- edge research, service innovation and transaction execution capabilities catering to corporates, institutions, high net worth individuals and retail clients. Being a leading retail stockbroking brand with top-of-the-mind recall in the stock investing population across India, KSL is committed to increasing brand awareness for your company across all mediums and through multiple social media initiatives.
With a robust platform to transact seamlessly across all products (Equity, Derivatives, Forex, bonds etc.), we ensure dedicated trade execution experts with strong experience along with reliable and complete information to clients. Our dedicated trade execution experts with strong experience provide advisory services on IPOs and other investment opportunities. In addition to this, we ensure confidentiality and non-disclosure of any information that is privy to the client and us.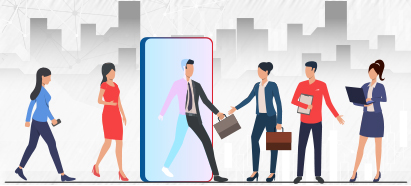 Why become an Entrepreneur?
Become your own boss by making the transition from an employee to an employer.
Live your passion of creating a venture by making stock market your playing field.
Become an Entrepreneur with KSL
Our extensive training support & advanced products will assist you through the process of setting up your business which will be inclusive of branding & business applications – initial marketing kit, leaflets, flex, banners & posters, canopy for various marketing events, etc.
Our manager will provide online and personal training on the key processes for trade execution & enable the partner with investment management & productivity enhancement tools.
A fully automated advanced risk monitoring system supported by an integrated back- office ensures a smooth transaction for customers and hassle-free business operations.
Information at the flick of your fingers' combined with online DP access, risk management measures, customer information & back-office support.
We deliver quality & in-depth research through our Central research team of analysts, covering fundamental & technical research, derivatives, mutual fund & IPO. Research delivery to the end client. Daily, weekly, monthly, quarterly & yearly reports across asset classes.
Independent Financial Advisor
Acquire & service self-trading online clients. Achieve large scale business success with the entire product bouquet offered by.
New or current sub broker, financial advisors, distributors of financial products and dedicated business owners interested in offering all products and services from KSL.
Earn while you refer clients to KSL.
If you have a strong contact base with high-net-worth clients.
Independent Financial Advisor
Partner with us for an exclusive Mutual Fund and Insurance distribution.
New or current Financial Advisors and Distributors of Financial products.
Requirements for Eligibility